Gettle Pool Service

Custom Pool Design & Building
Are you looking for Custom Swimming pool design & building? If yes, you have come to the right place. At Gettle Pools, we offer the most reliable custom pool design to optimize available space and cut on costs. We have helped many homeowners realize their dreams by working with the available landscape to come up with amazing ideas. Whatever ideas you have in mind, our team of highly qualified technicians will work with you to bring your landscape to life. We have experience designing and building both indoor and outdoor pools and this makes us your best bet in all your pool design and construction concerns. We have myriad designs to choose from and waterfall features that can transform your property. If you are looking for the latest trends in pool construction, give us a call today.
If there is a design you would like to replicate at your property, don't hesitate to give us a call. Our commitment is to work with you to bring your idea to life without going above the budget. From waterfalls, rock, gazebo and shade structures to fountains, we can do it all. To give your property a touch of elegance, give us a call and let's build you a custom pool, to blend in with the landscape.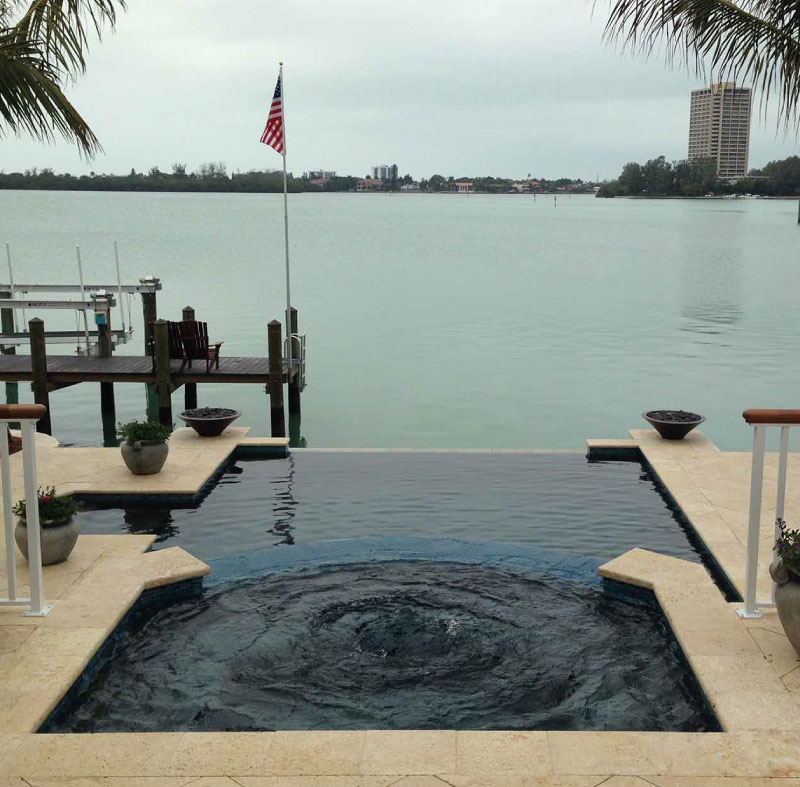 Services
Testimonials

My family has been using Gettle Pools for the last 10 years for pool cleaning and maintenance and we have nothing but admiration for their commitment. They have all pool maintenance solutions and we have always recommended them to new neighbors in the area. Keep it up guys.

After inheriting our house from my old folks, we wanted to add a touch of elegance in line with modern trends. One area that always gave us problems was the pool area and we decided to remodel the entire landscape. Gettle Pools came through and their personnel listened to what we needed and brought the idea to life. Our pool area is now the best part of our property thanks to the company's attention to detail. Good job.
We had been looking for a modern swimming pool over the last one year but all the proposals we were getting were not to our expectations. Luckily, a friend recommended Gettle Pools who took time to understand what we needed and made a virtual design of the same. We immediately loved it and we love our new pool and would recommend the company to all homeowners.