Gettle Pool Service

Pressure Washing
While your pool is the most beautiful aspect of your backyard, it can also become an eyesore if it is not regularly cleaned. With time and constant use, the floor and walls will eventually start showing the effects. Your once blue pool can turn greenish and if nothing is done, it can even become dangerous. A well-maintained pool is a great addition to any home and at Gettle Pools, we are committed to keeping your pool clean through Swimming pool pressure washing. We are the area's most trusted name in pool cleaning and we are committed to making your pool look beautiful again. We appreciate that with time, the concrete walls will become a good surface for algae growth and we use the latest technology to ensure this is completely eliminated.
We understand the local code in terms of draining pool water and we only drain when we know where the water will go. Our pool pressure washing involves thorough washing of the floors and walls using an eco-friendly detergent. We have invested in the latest pressure washers for more effectiveness and our technicians are highly qualified to get the job done. Give us a call today and let us give your pool a new lease of life.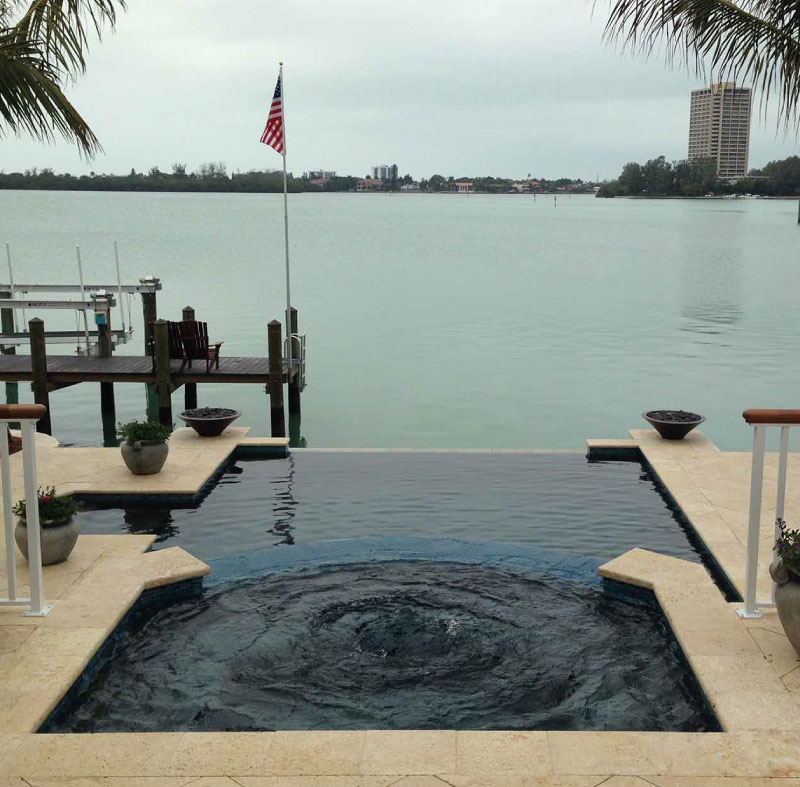 Services
Testimonials

My family has been using Gettle Pools for the last 10 years for pool cleaning and maintenance and we have nothing but admiration for their commitment. They have all pool maintenance solutions and we have always recommended them to new neighbors in the area. Keep it up guys.

After inheriting our house from my old folks, we wanted to add a touch of elegance in line with modern trends. One area that always gave us problems was the pool area and we decided to remodel the entire landscape. Gettle Pools came through and their personnel listened to what we needed and brought the idea to life. Our pool area is now the best part of our property thanks to the company's attention to detail. Good job.
We had been looking for a modern swimming pool over the last one year but all the proposals we were getting were not to our expectations. Luckily, a friend recommended Gettle Pools who took time to understand what we needed and made a virtual design of the same. We immediately loved it and we love our new pool and would recommend the company to all homeowners.